Azalea Sprinter Excursions
Listed below you will find excursions like, Daily trips, Dinner Train, River Flyer and more.
---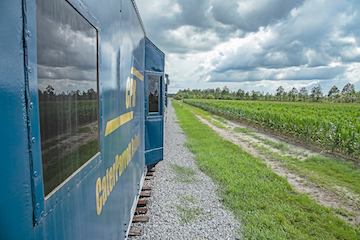 Willacoochee - Valdosta
Travel the entire route of the Azalea Sprinter. Departing Willacoochee for Valdosta, with a layover in Nashville. Total Round-trip time 5 hours, 90 miles. Cafe Car is available for all passengers, with lunch included for Club Car passengers!
Purchase tickets online HERE.
---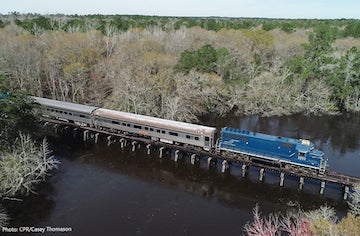 River Flyer
On the schedule these are listed as "Nashville to Willacoochee" and "Fall Foliage" trains.
Travel from Nashville to Willacoochee, total trip time is 2.5 hours, 36 miles, with no layover. Cafe car is available during the entire trip. Please arrive 30 minutes before departure.
Purchase tickets online HERE.
---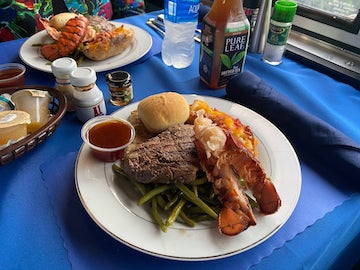 Dinner Trains
Dinner trains are scheduled at various times throughout the year, with two departing locations available! Depart either Downtown Nashville or Willacoochee. Trip last 2.5 hours and consist of: Round trip travel, 5-course meal, live music, cash bar and great service all while traveling through rural South Georgia. If you have any dietary concerns, please list those in the comments while ordering tickets or reach out to us at azaleasprinter@cprailnet.com!
Purchase tickets online HERE.
---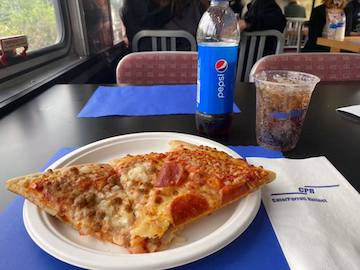 Liberty Runner
Ride from Nashville to Moody Air Force Base. Fresh made pizza lunch provided from a local pizzeria!
Purchase tickets online HERE.
---
Fall Foliage Trains
Ride and view the Fall Time foliage between Nashville and Willacoochee. 2.5 Hour round trip.
Purchase tickets online HERE.
---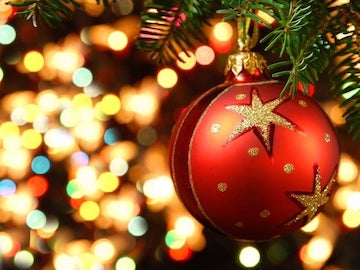 Santa Trains
Ride with Santa! All riders get unlimited hot cocoa. 1 Hour round trip from Nashville to Ray City.
Purchase tickets online HERE.