About Azalea Sprinter
Passenger Train Excursions along the Historic Georgia and Florida Railroad between Valdosta and Willacoochee, Georgia. Most trains depart and arrive back in Nashville.
Take a look at our seating options below.
Book a train ride for family fun today!
---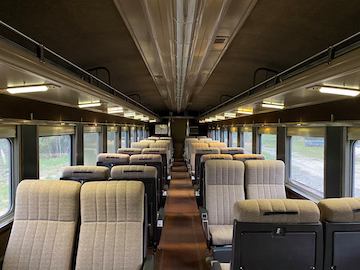 Coach Car
Coach class offers great reclining seating, ADA bathroom and the ability for families to sit together in groups of 4 or 6!
---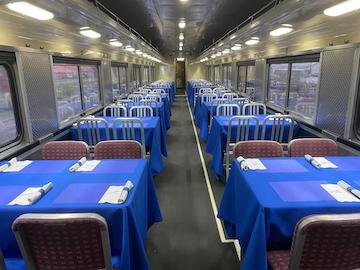 Club Car
Our most popular seating. Club Car offers great views of the railroad, while sitting at a table with movable chairs. Great for families, with plenty of table space. Power outlets available.
---
Executive Club Car
Dine in style on our Dinner Trains in this "rolling steak-house". Mahogany interior, plush seats and wide windows made for sightseeing, make this car a truly First Class experience.
---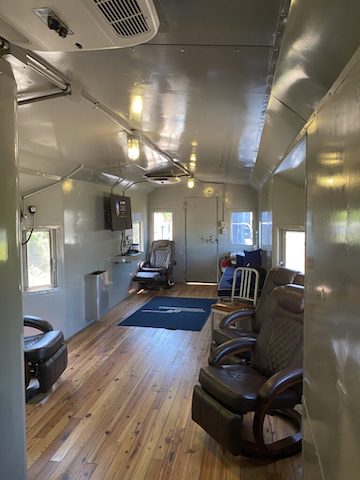 PV Caboose
Complete with movable captain's chairs, live satellite TV, WiFi, Kitchenette and private bathroom. The Caboose is great for families or parties wanting a private railcar experience!
---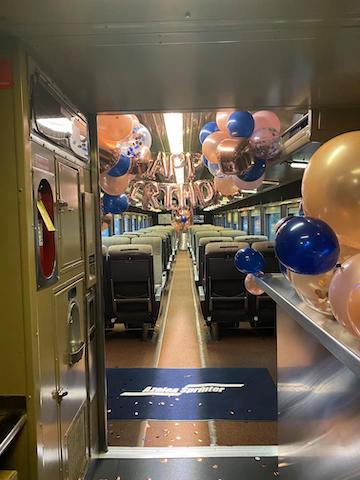 Private Charters
Dinner parties, Birthday parties, Business retreats and More! Contact us about renting out the train for a unique venue - sure to impress and make lasting memories! Email azaleasprinter@cprailnet.com for more information.